Each day, more and more people are joining the blogging world. There
aren't
accurate numbers to show how many blogs there currently are because people are starting and stopping blogs each day. Every blog out there is fighting for readers' attention, but there are a couple of things that you can do to stand out from the crowd. Here are some ideas that worked for us: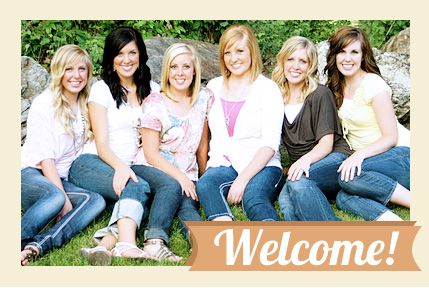 Be original. Don't follow the crowd- your blog is all about you and your opinion. Take an original point of view on a common topic and you will be amazed at the feedback you get! Some of our most popular posts are our original spins on everyday recipes. Another way to be original is in the title/purpose of your blog. Blogging with six women (six sisters, at that!) can be tricky sometimes because we all have different opinions on how things should be written or how the blog should be run, but it is what makes us stand out. There are not many blogs out there who are written by six sisters, so it is definitely a selling point for us.
Learn your demographic.
By using Google Analytics and Alexa.com, we have come to learn our target audience (92% of our readers are women age 25-44, most of them have some college education and a child or two). We now gear our posts exactly to that demographic. Why would we ever post something that
didn't
appeal to our audience?
Don't be afraid of controversy because IT SELLS! TV is the best example of this! But if you do write something controversial, be prepared for people with different opinions because they will surely share it with you! One of our most popular posts is "100 Healthy Snack Ideas". To us junk-food-aholic sisters, they really are healthy snacks. However, we get SO many comments from people letting us know that they believe that the ideas we listed are not healthy at all (in fact, one lady let us know using many expletive words that the foods listed would kill us). However, we still got them to come to our site and we still got their page view.
Offer to guest blog for others, especially for blogs larger than yours. If they say yes, be sure to submit your very best work. Most of the larger blogs have a very dedicated following and if they like what they see when you guest post, you will have earned yourself some new followers. Also, don't be afraid to ask blogs outside of your niche if they take guest bloggers because it's a great way to expand your readership.
Learn all about Search Engine Optimization (SEO). This is still so foreign to us, but I really like
this tutorial found at SEOmoz
that breaks it down in terms that most people can understand. If you can master SEO, you will see a huge increase in your traffic.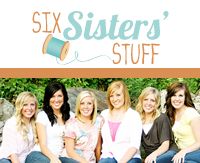 Ads and Button Swap. Purchase a couple of ad spots on other blogs or ask them if they would like to do a blog button swap. Anyway that you can get your blog out there will benefit you so much!
For more ideas, check out our E-Book of 10 Ways to Grow Your Blog HERE
Also be sure to check out our conference:
Saturday, February 16, 2013