We LOVE

here at Six Sisters' Stuff!
Pinterest is where the majority of our page views come from. When we first started figuring out Pinterest, we would only pin a couple things here or there. Now we pin EVERY post we write.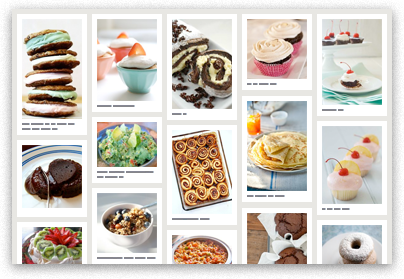 Once we started pinning more of our posts, our page views increased dramatically! Here are some Tips for when you Pin Your Items!
Tips for Pinning
- Using Keywords in your Descriptions
Always write a description for your post. One Keyword we always make sure we add is our website. If I made Chocolate Chip Cookies my description would be something like "Delicious Chocolate Chip Cookies by SixSistersStuff.com." That way they will know who it is from and it will make your website name more known.
- Use Hash tags in Your Descriptions
Hash tags are an important part of using Pinterest. By using Hash tags you will be able to widen the search for your pin. In the Chocolate Chip Cookie example above, I would use hash tags just like this: #recipe #chocolatechip #cookies. There is no right or wrong way to using hash tags. Here is an example of what we would write as a description.
- Post at the Right Time
People are on Pinterest all day long but there are certain parts of the day where the traffic is much greater. The best time to pin is between 2pm and 4pm EST and from 8pm to 1am EST. Many times we try and pin in those time slots and our numbers for the day grow drastically on our blog.
- Post about Popular Topics
This one is a little more difficult. How do you know what post will be popular and get a lot of repins? Well.... you just never know! One thing that does "repin" well is a good picture. (we will get to that in a second). After you have pinned a couple of your posts you will be able to see what has been repinned the most and you will have an idea of what your audience likes.
-
Pictures Pictures Pictures!
The better your picture, the more repins you will get. Take your pictures in the daylight, not at night. If you don't use your own picture make sure you give credit where credit is due. Because pictures are so easy to copy and paste these days we watermark our pictures with our website.
We also write a small title of our post and put it in the picture also. (The White Chocolate Raspberry Cheesecake)
We use www.
picmonkey
.com to place words on our pictures. It is very simple and easy to use!
Just doing these few tips with

will help your numbers grow on your blog! Happy Pinning!