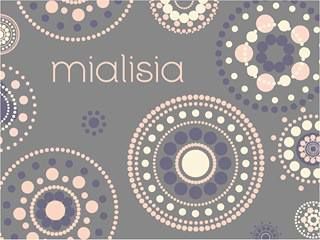 Hello, we are Jessica Walters and Cami Smith, Mialisia Jewelry Independent Designers. We are fun loving moms, blog enthusiasts, and love Mialisia VersaStyle Jewelry and how it is helping women all over enhance their inner beauty.
With just two pieces of Mialisia VersaStyle Jewelry you can create an infinite number of looks that will showcase your individuality. Mialisia comes with a LIFETIME WARRANTY. You have got to see it! I promise this is not your normal jewelry. Check out the jewelry here!
We're happy to announce that we'll be one of the gold sponsors at the Build Your Blog Conference. We're so excited to meet all of you wonderful bloggers and getting to know your creative ideas on how we can work together.
We're looking forward to partnering with bloggers because we know what an important voice you have with your readers. We're looking in offering giveaways to help drive traffic, and drive interest in our revolutionary jewelry concept as well as the bloggers blogs. We are looking for people we can help whether it is customers that would love to have unique "smart" jewelry that breaks all previous jewelry limitations, fashionistas that would love to get together with friends and earn free jewelry, or fun loving fashion enthusiasts that would like to earn money as a designer with the most exciting concept to hit jewelry!!
Make sure you stop by our booth during the conference and during the bloggers/business speed dating event!
We can be found at both on Facebook on
here
and
here
and make sure to check out websites:
www.purchase.mialisia.com
and
www.shimmy.mialisia.com